There are three types of publications presented on this page. The HCS newsletter (The Epitonium) carries news and information of interest to HCS members. The Articles of Interest section includes articles with information about shells, shell collections, shell collecting, and shell collectors. Scientific Publications are serious research reports concerning the world of malacology.
The Texas Conchologist
The Texas Conchologist ceased publication in 2003. However, the past issues are available on-
line at
http://www.biodiversitylibrary.org/bibliography/50836
.

The Epitonium
The Epitonium is published monthly,September through May, one week prior to each meeting and is an official publication of the Houston Conchology Society. This newsletter keeps members informed of HCS activities and provides an exchange of information and ideas. Items of interest concerning shells and shelling are welcome for publication. Credit will be given to contributors when known unless anonymity is requested.
Permission is granted for reprinting articles, provided credit is given to The Epitonium, the writer, and the Houston Conchology Society and a copy of the reprint is sent to the editor of the newsletter.
Editor: Lucy Clampit
10532 Hammerly Blvd.
Houston, Texas 77043
Phone: (713) 468-0610
E-mail:
lclampit@comcast.net
Archival copies of The Epitonium as well as the current edition can be accessed from the chart
below using Adobe Acrobat Viewer.

Articles of Interest
Articles of general interest about mollusks are available by clicking on the title from our Table of Contents below. Visitors are encouraged to view these articles and to use the information from them provided credit is given the author of the article.
---
Scientific Publications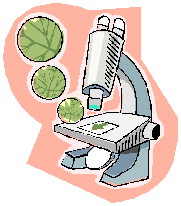 Research papers and other scientific publications are presented in this section. The publication can be accessed by clicking on the title in the table of contents below:



*Harold W. Harry Memorial Award winner.

**Connie Boone Grant winner.

This page last updated 11/08/2019.