The Houston Conchology Society is a non-profit organization for individuals interested in studying and collecting seashells. Education, Conchology, Malacology and related fields are promoted by the Society
.
THE EPITONIUM
is now posted on the Publications Page with the new security precautions in place, beginning with the September, 2020 Issue.
---
Announcement

.
November 21, 2021 - HCS Meeting at Immanuel Lutheran Church at 2:00 PM.
December 12, 2021 - HCS Christmas Party at 2:00 PM at The Corner Bahery.
January 16, 2022 - HCS Meeting at Immanuel Lutheran Church at 2:00 PM.
February 20, 2022 - HCS Meeting at Immanuel Lutheran Church at 2:00 PM.
March 19, 2022 - HCS AUCTION at Immanuel Lutheran Church.
May 31-June 4, 2022 - COA scheduled for Moody Gardens in Galveston, TX.
October 14-16, 2022 - Texas Jamboree & Seashell Searchers Shell Show in Lake Jackson.
(Jamboree and Shellshow details will be posted as soon as the revisions are finalized.)
History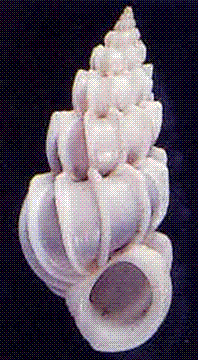 In 1958 a few Houston shellers met as a study group. The first organizational meeting was in May of 1959. Meetings were in members' homes about three times a year. By 1964 they had become the Conchology Group of the Houston Outdoor Nature Club. In September of that year they were meeting nine times a year at the Houston Museum of Natural Science, and the first newsletter was published. After several monthly issues, the newsletter became the Texas Conchologist and contained both general club information and scientific articles. In January, 1969, members voted to withdraw from the Outdoor Nature Club and become the Houston Conchology Society, Inc. The HCS adopted Epitonium angulatum (Say, 1830) as its official seashell in 1978 (featured on the Society's logo), and the Texas Conchologist became a quarterly scientific publication. The Texas Conchologist ceased publication in December, 2004. A general newsletter (now titled The Epitonium) was initiated to inform members about meetings, field trips, etc. and was published prior to each meeting. In 1991 the club voted to award a five-hundred dollar grant to a deserving malacology student. This "one time" grant became the annual Dr. Harold W. Harry Memorial Award in 1995. This grant is now funded by HCS and is known as the Houston Conchology Society Grant. In the fall of 1999 HCS members established the Constance E. Boone Grants to Malacology. 1994 saw the HCS hosting the 60th annual meeting of the American Malacological Union (now American Malacological Society). A second national convention was hosted by HCS when the Conchologists of America held the 2000 convention in Houston. In May 2003 HCS hosted the Texas Shellers' Jamboree.
Officers for 2021-2022
President:
Leslie Crnkovic
Vice President:
Angela Doucette
Treasurer:
Angie Haneiko
Recording Secretary:
Rusti Stover
Corresponding Secretary:
Lucy Clampit
Corporate Friends of HCS
The Houston Conchology Society did not solicit nor receive any donations from commercial
shell dealers for the last five Auctions. We were fortunate to have enough private donations that the
club felt we could have a successful auction without their help this year.
We really appreciate the help our corporate friends have given us in the past years and hope to
have their help in the future. We thank all of you for your past contributions.
Last updated 11/10/2021.